Japanese Wikification Corpora
Last Update: June 14, 2017.
(UNDER CONSTRUCTION)
Joint work with Assoc. Prof. Shinsuke Mori from the Academic Center for Computing and Media Studies, Kyoto University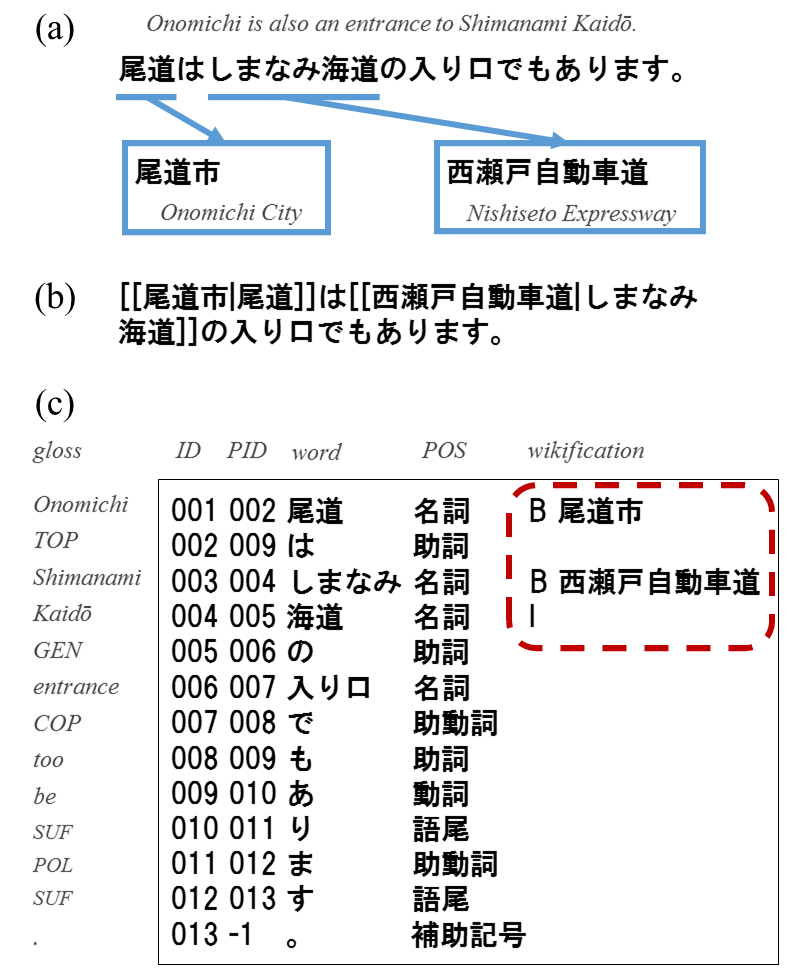 Features
Any topics, not just named entities.
Exhaustive annotation, not just "important" concepts.
No NIL detection (all entities have corresponding Wikipedia articles).
Download
Annocated Corpora
COMING SOON.
A subset of BCCWJ (OW and OY) will be able to be downloaded from NINJAL.
A tweet corpus will be available upon request.
Wikipedia Snapshot
We chose an XML dump of Japanese Wikipedia dated 12 May 2015. For the sake of reproducibility, we decided to stick with this snapshot. Since this snapshot is no longer available in Wikimedia, we provide our copy here.
Reference(s)